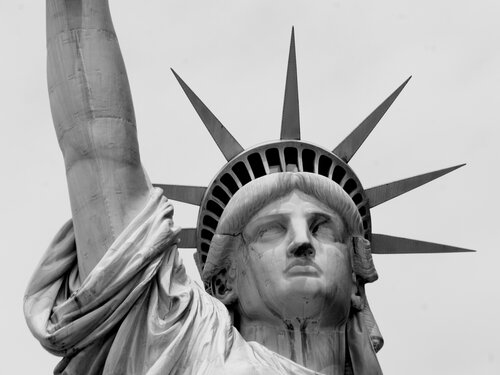 For instance, what happens if you are in the process of applying for a green card, citizenship, or  naturalization (an N-400 Application), and you are asked to plea to a misdemeanor or felony charge? Or what if you have been charged with a crime already? Will the charge have an effect on your application, or worse, your ability to even remain in the country at all?
The answer depends entirely on the nature of the offense. As such, it is imperative that you find a lawyer experienced in these matters, who can help you walk through the risk factors that are present in your case. As with the immigration and citizenship process in general, the effects of a charge on your record are just as complex, nuanced, and undefined.
The first question you should be asking is whether the charge allows  Immigration to deport you. In some cases, it will, but the lines are not always clear. For example, Aggravated DWI is not, on its face, a deportable offense because it is not, under Federal Law, an "aggravated felony". However, it is important to use caution when defining crimes by  their Federal name, as Immigration uses different standards for defining what constitutes an aggravated felony. Under those definitions, Aggravated Felony under Immigration Law would not include something like a DWI, but it is important to know that there may be a difference in the effect of your charge under Immigration law that might not be clear in  the criminal process you are walking through. They are different laws. In the example above, deportation does not appear to be an issue. However, if you are asked to plea to multiple criminal convictions, an aggravated felony, a high-speed flight, certain drug charges, or offenses involving firearms, deportation is firmly on the table under both Federal Law and Immigration Law.
What if  your charge does not fall into one of these categories—or any of the other categories listed in the law? Don't be fooled. That does not mean the charges will not affect you and your desire to become a citizen.
In order to acquire a green card or to be naturalized, an applicant must show that they have "good  moral character." Unfortunately, the definition of  "good moral character" is lengthy and leaves significant room for interpretation, including almost any drug offense, or combinations of any offense that add up to at least a five-year sentence. As the status of having good moral character is required to successfully get a green card, it is important to know what that means. It is also important to know that charges, such as a DWI or a drug charge, do present as a factor in that determination, and while such a charge does not necessarily prohibit you from acquiring a green card, it will make it more difficult and provide potential grounds to deny it, even if Immigration cannot deport you for it. As the immigration process is already complex and subject to lengthy review, it is of the utmost importance to make sure you are not agreeing to anything  that will slow it down further—or halt it altogether.
The individual tasked with your application would likely ask about the facts of the charge and whether it was your first charge. It would add steps to the process, at best, and give grounds for denial, at worst.
However, more serios charges that represent a degree of moral turpitude will be strict bars to the acceptance of your application and could result in deportation.
As such, before you accept a criminal plea deal, be sure to consult an attorney to confirm your risks. Will you be eligible for deportation? Will the charge result in an automatic denial of your application? Or will it simply make the process longer with an increased chance of denial? The answers to these questions are entirely dependent on the nature of the charge and the existence of other charges on your record.
The  Law Firm of Aaron Gavenda can help walk you through the risks you may face. If you are an immigrant with a pending Immigration application and you have been offered a plea deal or have been charged with a crime, call us to set up an appointment. We know the process is complex and stressful, but we know that it is of  great importance to you and we may be able to help.