Written by: Stephen J. Corell, paralegal
In a previous article on the nuances of commercial tenancy during Covid-19, we discussed the extended deadlines for enforcing commercial evictions. Since writing that article, Governor Cuomo has further extended the moratorium on commercial evictions through the end of 2020. As of this date, neither residential nor commercial evictions can be maintained until at least January of 2021. The full text of the executive order which extends the moratorium can be read here. If you are a tenant—either commercial or residential—and your landlord is trying to evict you, immediately seek out legal counsel. Absent certain situations relating to extremely specific language in your lease, your landlord may be violating official restrictions and Covid-19 guidelines in doing so.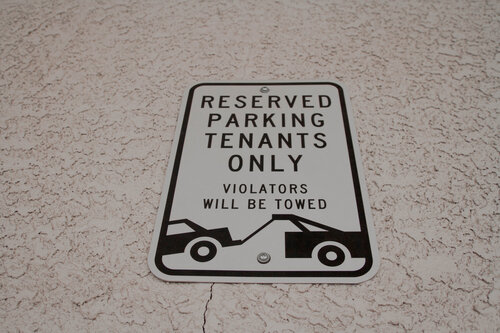 Our law firm is experienced in these matters and we may be able to help you. Your landlord may not be aware of the laws. We are.
However, even if your landlord is not trying to evict you, there are other restrictions that Governor Cuomo applied throughout 2019, which the Courts may not be applying correctly. 
First, in June of 2019, Governor Cuomo enacted the "Housing Stability and Tenant Protection Act of 2019" (Senate Bill S6458). This bill, among other things, increased notice requirements for landlords, increased a judge's ability to delay evictions, and severely limited rent increases. The bill also strictly limits what a landlord can do in terms of background checks and credit checks. These are important things to know as a tenant. If you signed your lease in or before 2019, your rights may have changed since you signed your lease.
Perhaps the most relevant—and overlooked—piece of the legislation regards security deposits. A landlord already has strict requirements for keeping your security deposit in New York, but now a landlord must return your security deposit unless it is specifically being withheld for the purpose of enforcing nonpayment of rent or fixing damages that were not caused by normal wear and tear. Even so, this only applies if your right to be present at an inspection prior to vacating the apartment or building was honored. The landlord must also provide a written statement breaking down the itemized deductions applied to your deposit within 14 days of you vacating the apartment. Otherwise, your landlord has legally forfeited their right to keep any part of your deposit. 
Specifically, pursuant to the full text of the bill at Section 25(1-a)(e), "Within fourteen days after the tenant has vacated the premises, the landlord shall provide the tenant with an itemized statement indicating the basis for the amount of the deposit retained, if any, and shall return any remaining portion of the deposit to the tenant. If a landlord fails to provide the tenant with the statement and deposit within fourteen days, the landlord shall forfeit any right to retain any portion of the deposit."
If your landlord is trying to keep your security deposit and has not complied with these guidelines and given you the opportunity to fix the defects, your landlord is not following the law.
In addition to the provisions of the June 2019 legislation, in November of 2019, Governor Cuomo added further restrictions on Landlords, prohibiting them from even collecting rent without a valid, active Certificate of Occupancy (commonly called a "C of O"). A Certificate of Occupancy is a document that certifies that a building is habitable and safe to live in and "no rent shall be recovered by the owner of such premises for said period". Certificates of Occupancy are required for multiple dwellings, and "no multiple dwelling shall be occupied in whole or in part until the issuance of a certificate by the department that said dwelling conforms in all respects to the requirements..." 
If you are paying rent and have questions regarding the safety or habitability of your building, consider asking to see the Certificate of Occupancy. If your landlord does not have one, you not only do not owe them any further rent, but they owe you back rent for any payments made during the period of time when they did not have an active Certificate of Occupancy.
The November legislation also prohibits any nonpayment evictions without such a valid C of O. Governor Cuomo stated that the reasoning for this new act was that "All New Yorkers deserve a safe decent and affordable place to call home." In serious situations, your landlord may even be liable for fines or imprisonment if the Town gets involved. As with rent, if your landlord is attempting to evict you without a valid Certificate of Occupancy, you have a defense in Court until they get one.
As with anything in the legal world, every case is different. If you have questions about your landlord's actions towards you, give us a call. The legislation is new enough that your landlord may be acting under old laws that are no longer applicable. We may be able to help you. Give us a call at (585) 332-4501. Your rights as a tenant are important. Your residence may not be just a paycheck to your landlord, but we know that it is a home to you, and home is an important thing to protect, especially in these uncertain times when the laws are new and confusing and the rent may be thin.