Written by: Stephen J. Corell, paralegal
Since the earliest spread of the pandemic, Governor Cuomo put a hold, or "moratorium" on any commercial or residential evictions, effective March 22, 2020 at 8 P.M., and since that time, through a number of consistent Executive Orders, Governor Cuomo extended that time through September. Now, in the latest order on the subject, the moratorium for commercial tenants and landlords has been extended as far as October 20, 2020. In the case of residential tenants, the moratorium was extended even further through January 1, 2021, pursuant to a September 29, 2020 Executive Order.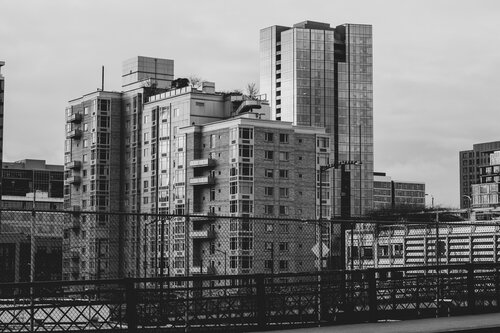 Whether or not Cuomo will continue to extend this hold is uncertain, it is currently impossible to enforce a foreclosure or eviction on a residential or commercial tenant through the Courts. Pursuant to the original language of the first order, which still holds as extended, "There shall be no enforcement of either an eviction of any tenant residential or commercial, or a foreclosure of any residential or commercial property for a period of ninety days."
While there is no order making it so that a commercial tenant does not owe the rent accrued during this time, there is really no room for interpretation that the enforcement is not allowed, as far as actual evictions or foreclosures go. In summary, if you are a commercial tenant or landlord, you have at least until October 20 until the landlord's enforcement rights resume, subject to further extension. If you are a residential tenant or landlord, those rights will not resume until at least January 1, 2021.
However, there are various questions left unanswered by these executive orders.
What if you signed a lease—or had your tenant sign a lease—that allowed you or your landlord to lock you out and repossess the property as a right under the lease upon default, essentially circumventing the actual legal process that is currently on hold? Is this enforceable? Is it a wrongful eviction? Or is it simply a smart clause to put in your contract going forward, should something that necessitates an eviction ban happen again? And what exactly is on hold? Can you begin the process of sending notices in the hopes that the moratorium ends soon? Or is this on hold too?
Firstly, regarding the notices, yes. If you sent notices or received notices of eviction during the moratorium, there is nothing in the law that says they are invalid. The moratorium only applies to enforcement, not notices, and while it might be a showing of good faith and compassion as a landlord to hold off until the moratorium ends, it is not—as of now—a requirement.
In terms of the right of re-possession under a lease, that is more complicated, and the answer is rooted in the common law. In New York, agreements between parties are left alone and enforced upon the plain language of their terms. This is a well-established principle in New York that has been affirmed over and over by the Court of Appeals, the highest Court in New York State.
In general, this principle applies to commercial leases as well, providing that the right is preserved in the lease. In a recent case, a tenant attempted to regain possession of a premises after the landlord exercised their right under the lease to "re-enter" the premises and take it back after nonpayment of rent. The Court denied the tenant's petition and awarded possession to the landlord, holding that it was the landlord's right, as reserved in the language of the lease and agreed to by the parties, to re-enter the premises, providing that all lease conditions for doing so were met and that the re-entry was peaceful.
This is often called a "Self-Help Eviction", and while it is somewhat frowned upon, it is not—if undertaken correctly—illegal. If you are a tenant, make sure your landlord went about it properly and abided by the lease. If you are a landlord, get an attorney to make sure you follow the rules and that your right to re-enter is properly preserved in your lease.
Either way, no matter what your situation or which side of the equation you are on, it is highly recommended to get an attorney who is knowledgeable about these issues so that you can avoid liability for a wrongful eviction or—if you are a tenant—avoid being the victim of a wrongful eviction. These times are confusing and difficult for everyone, landlord or tenant, and good answers—like good help—is hard to find. The Law Firm of Aaron Gavenda has experience with these types of issues and we are here to help if you need it. Especially considering the current in-flux state of evictions in New York, don't hesitate to call our office and set up a consultation so that we can speak with you regarding your matter and determine if it is something we can help you with and if you may have liability, either for rent or for a wrongful eviction.
No matter what. stay safe, stay healthy and, whatever you do, do it legally.